BeReal is the biggest social media platform you've never heard of.
Three million daily users make it one of the App Store's most popular apps – sitting in the top 5% of all downloads.
So how useful is BeReal in healthcare social media marketing? One option is patient influencer marketing, another is employee engagement particularly now, when internal communications has been re-prioritised.
What is BeReal?
"Doing it for the 'gram" is officially dead, with instant authentic posts replacing carefully curated Instagram aesthetics. BeReal is an app that sends you a notification at a random time each day, and you have just 2 minutes to post – front and back camera. You can post late, but you have to post to see what else is in your feed. No silent lurking on socials here.
Who is using it…and who isn't?
You can see why it's taken off with Gen Z. The antithesis of 'cheugy' millennial Instagram culture. But while 56% of users are 16-24, 44% are 25-44. And less than 1% are brands – hence the name.
BeReal remains pure social media…so far. As brands get more comfortable with TikTok, and Instagram replaces the 'create' button with 'shopping' BeReal offers exactly what Kylie Jenner wants – pictures of her friends and family.
How might BeReal look in healthcare communications?
Patient influencers have been growing in prominence across all channels. Showcasing a lived experience of a chronic condition can build powerful communities that offer patients support and peer-to-peer advice. In healthcare PR, the potential is to communicate in a very intimate way. Influencer marketing and specifically their comment sections, can provide powerful insights and emotional intelligence to help get those audiences what they need, in the right format, in a personal and immediate way.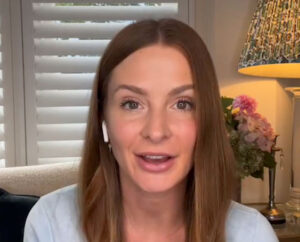 It's easy to see how BeReal can be used to support this real-life experience – especially when it comes to chronic conditions – firmly putting authenticity at the very heart of the patient story. What is hard to see is how communicators can effectively tap into those patient experiences – with BeReal, users aren't using hashtags or anything to signpost content – the discovery tab itself is a random mix of faces from all over the world, without any visible connection or caption.
It's likely that established patient influencers will repost their BeReals to their other channels, so handpicking and authentically engaging with your influencers has never been more important.
So how CAN brands use BeReal? And should they?
Advertising will come to BeReal – no doubt about it, but in the current form it's not there. And planning organic content for this restricted timeframe format will be difficult to do at scale.
But think about how it's used for community – see the ReAct function that allows a selfie version of an emoji – rather than for discovery like TikTok, there is an opportunity that's perhaps closer to home.
What are some of the biggest challenges facing Internal Comms teams? Lack of connection, lack of office time, teams not understanding what others do because the water cooler moments in the office have all but disappeared.
Put BeReal in the hands of different teams for a week at a time and watch what happens – you'll get different faces, different environments, sometimes home, sometimes office – and colleagues interacting in a way that feels personal. A snapshot into life and mini-communities at your business.
Will BeReal be everything Yammer promised? Maybe, and if not, it will be superceded by the next App. Whether it does live up to its promises or not it's always exciting to try something new and use it to get some employee engagement and connect with grads.
Whether it's time for you to experiment with BeReal, or maybe simply time to refresh your healthcare social media or influencer marketing in another way, why not try MORE new things with us at EatMoreFruit Communications.